Website Maintenance Stoke on Trent
TRdesigns
TRdesigns have been providing website maintenance and updates for companies in Stoke on Trent, Staffordshire and around the UK for over 20 years.
Do you require a single website update or weekly website maintenance?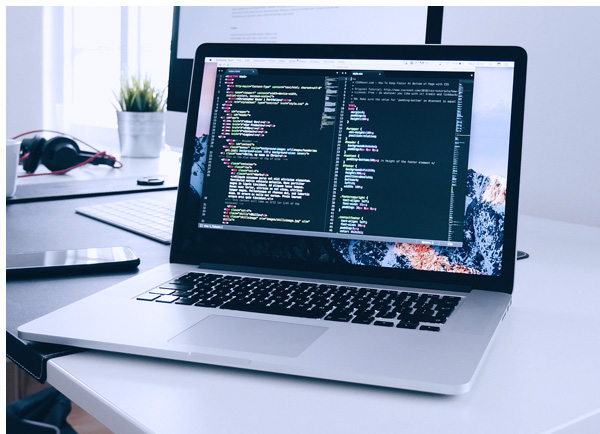 Website Maintenance
We all understand that keeping your website up and running smoothly is essential for your business. That's why I offer affordable and reliable Website Maintenance plans starting from just £30 per hour. I'm here to ensure that your website remains updated and secure, providing you with peace of mind. With no expiry date on our maintenance plans, you can have the flexibility to choose the best option that suits your needs without any limitations. Let me take care of the technical aspects, so you can focus on what you do best – growing your business.

Keeping your website in top-notch condition has never been easier with TRdesigns Website Maintenance. TRdesigns is dedicated to providing you with a hassle-free experience and ensuring that your website always performs at its best. Whether it's routine updates, security checks, or fixing any issues that may arise, our experts are equipped with the skills and knowledge to tackle any challenge. Starting from just £30 per hour, our maintenance plans offer excellent value for money, allowing you to get professional support without breaking the bank. Don't let your website fall behind – choose TRdesigns to keep it running smoothly and effectively.

At TRdesigns, I understand that maintaining your website should be simple, affordable, and stress-free. These Website Maintenance plans are designed to suit businesses of all sizes, providing you with the flexibility you need. Starting from only £30 per hour, these services are tailored to meet your specific requirements, ensuring that you pay for exactly what you need. With no expiry date on our maintenance plans, you can rest assured knowing that your website will receive regular updates and stay secure for as long as you choose. Don't let your website become outdated or vulnerable to threats – trust TRdesigns to handle your Website Maintenance needs efficiently and effectively.

Website Maintenance From only £30 Per Hour maintenance plans with no expiry date


Has your current web designer disappeared?

Is your current web designer nowhere to be found? Don't worry, I've got you covered! At TRdesigns, we understand the frustration of having a disappearing web designer. That's why we're here, ready to assist you with all your hosting needs and any necessary changes to your existing website. With expertise and friendly service, you can trust that your website will be in good hands. Contact Tony at TRdesigns today and let us help ensure your online presence is always up-to-date and running smoothly.
Call Now: 07989 454578
Website Maintenance Plans ( no expiry date )
From £30 per Hour
Have a look at the maintenance plans below and contact me to discuss your requirements.

Telephone: 01782 771808 or by emailing tony@trdesigns.co.uk
| | | | | |
| --- | --- | --- | --- | --- |
| Plan | Hours | Minutes | Price | Hourly Rate |
| Option 1 | 6 Hour Plan = half hour month | 360 Minutes | £240.00 | £40.00 Per Hour |
| Option 2 | 12 Hour Plan = 1 hour month | 720 Minutes | £420.00 | £35.00 Per Hour |
| Option 3 | 24 Hour Plan = 2 hour month | 1440 Minutes | £720.00 | £30.00 Per Hour |
Got a problem that just needs fixing?
One-Off Fixes
No contract website maintenance and updates.
( 1 Hour Website Maintenance ) 60 minutes website update = £50.00
I'll handle all this and more for you...
Create new web pages or update existing
New Wordpress pages & updates
Add photos or graphics
Mobile friendly website updates
New or update forms
Updates to calendars or events
Update or remove products & services
You check updates before they go live
I create backups so nothing is lost
Why use my website maintenance services?
Years of experience updating websites
Website updates will be completed promptly
Leaves your staff to do what their trained for
Professional so your website maintains a professional look
Convenient and makes economic sense
Website maintenance for Stoke on Trent
One-Off Fixes are only £50 for 1 hour
Contracts from only £30 per hour (option 3)
To Keep your business local...
What does a Website Cost?
Get a 5 Page Website For Only £500
Page Website £500
5 Page Website Design (includes)
Stock photos for website design
Domain name (co.uk / .com)
1 Years UK website hosting
Email accounts setup
Contact TRdesigns
Page Website £900
10 Page Website Design (includes)
Stock photos for website design
Domain name (co.uk / .com)
1 Years UK website hosting
Email accounts setup
Contact TRdesigns
Page Website £1250
15 Page Website Design (includes)
Stock photos for website design
Domain name (co.uk / .com)
1 Years UK website hosting
Email accounts setup
Contact TRdesigns
Web Designer
TRdesigns offer a range of website design services including user friendly mobile compatible websites, WordPress web content management system websites so you can update the content yourself. Reigister your domain with our competitive domain name registration and hosting packages including help transferring existing domains and website hosting from your old web designer if you're having problems.

Contact For More Details
Website & Email Hosting
Website & email hosting packages available to suit your business requirements.
View hosting packages
Professional Web Design Services
TRdesigns Web Designer Stoke - Quick Website Links

Sitemap - Web Design Stoke TRdesigns Terms & Conditions / Disclaimer - Privacy Policy
Web Design Stoke © 2003 - 2023 TRdesigns Web Designer